Help build our collection of engagement knowledge! 
Share the good work of your MSA, physicians and partners. Submit your strategies, ideas and stories for engagement here.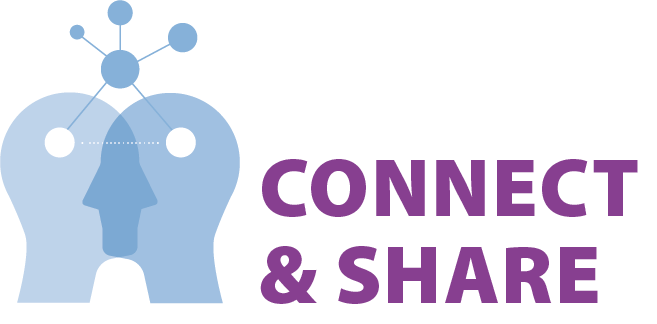 WHAT IS KNOWLEDGE SHARING?
Opportunities for MSAs, physicians and health authorities from across BC to share and spread good work, and adaptable ideas and strategies for engaging.
---
WHY SHARE KNOWLEDGE?
Avoid reinventing the wheel, and maximize time and engagement funding to achieve results.




Recognize the good work and leadership of physicians and collaborative partners
---
WHAT ARE KNOWLEDGE SHARING OPPORTUNITIES?
In-person and online opportunities (this website) for peer exchange of knowledge.



Increased peer-to-peer in-person and virtual discussions among MSAs and physicians.

Your engagement partner will make you aware of these opportunities, including provincial round-tables on key engagement themes, and MSA roundtable sessions.

Takeaways from face-to-face discussions are posted on this website for further sharing.
FACILITY ENGAGEMENT KNOWLEDGE SHARING WEBSITE
A home base for adaptable learnings shared by MSAs, physicians and health authority partners.




Searchable strategies, ideas and stories shared by other sites and doctors, in one central place




The website compliments face-to-face opportunities for sites to share knowledge.




You may wish to adapt ideas to your own local or regional engagement work.
---
WHAT IS ON THE WEBSITE?
Three main types of knowledge and common engagement themes and subjects:



PEER TO PEER LEARNING: Adaptable strategies shared by physicians and partners

ACTIVITY ROUNDUPS: Examples of common themes and approaches from MSAs across BC

60 SECOND STORIES: Engagement successes in action, with takeaways you can use.
---
WHAT IS NOT ON THE WEBSITE?
Tools and resources to run your MSA.

You can still find those on the main Facility Engagement website at www.facilityengagement.ca.
GO TO THE SEARCH PAGE.

ENTER KEYWORDS OR PHRASES for knowledge you are looking for. You will get results for any content that contains your words.

FILTER FOR MORE PRECISE RESULTS. Click on the various filters for content types, engagement themes or subjects, or clinical specialities (where there is content available).


YOU MAY NOT GET MATCHES RIGHT AWAY

. Facility Engagement participants are continuing to contribute content to build a robust knowledge sharing collection. MSAs and physicians are encouraged to submit knowledge using the form on this page.


WATCH FOR REGULAR UPDATES

of new knowledge content.
How can you share? Submit using the form below.
 
The provincial Facility Engagement team will get in touch, and work to prepare your contributions to reduce your time needed for sharing.
 
What to share? Knowledge Sharing Guidelines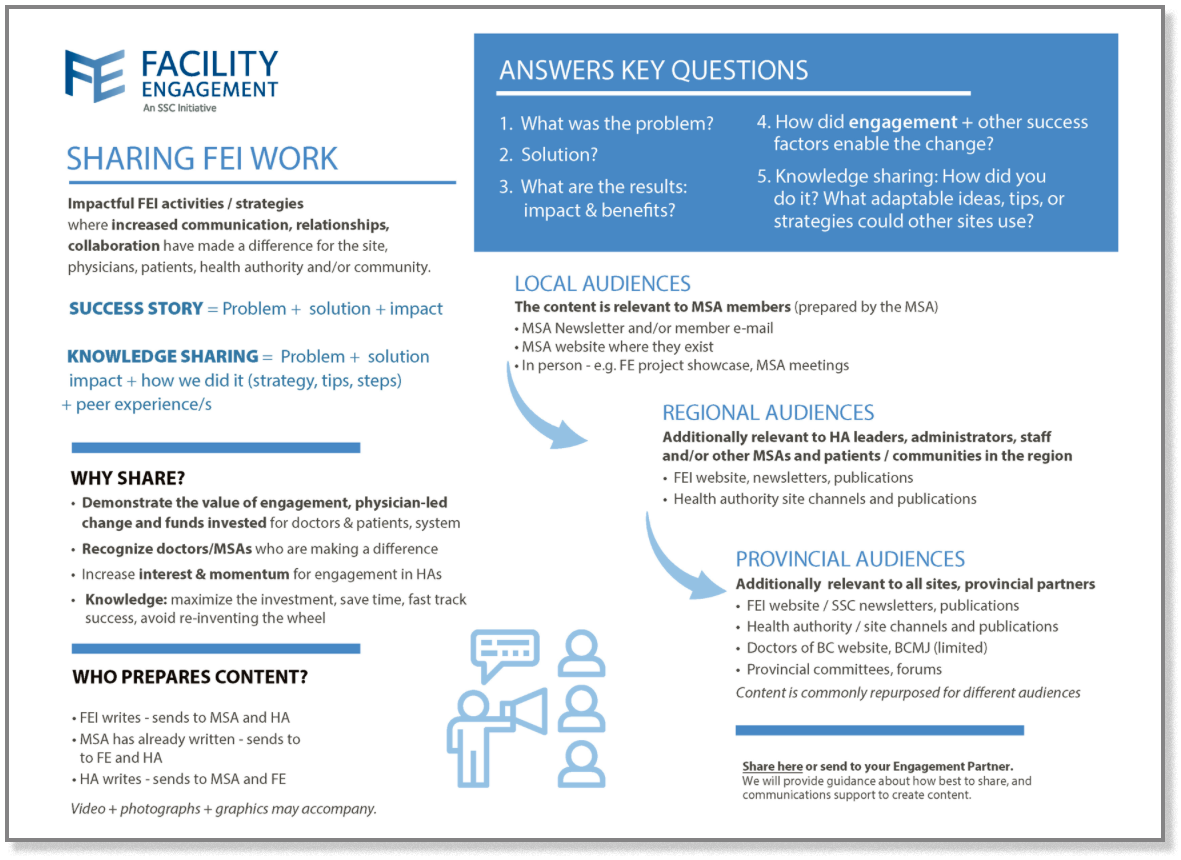 Have questions or prefer to share directly?